RR Racing is making history, again, by releasing the first commercially available tuned supercharger kit for Lexus IS-F!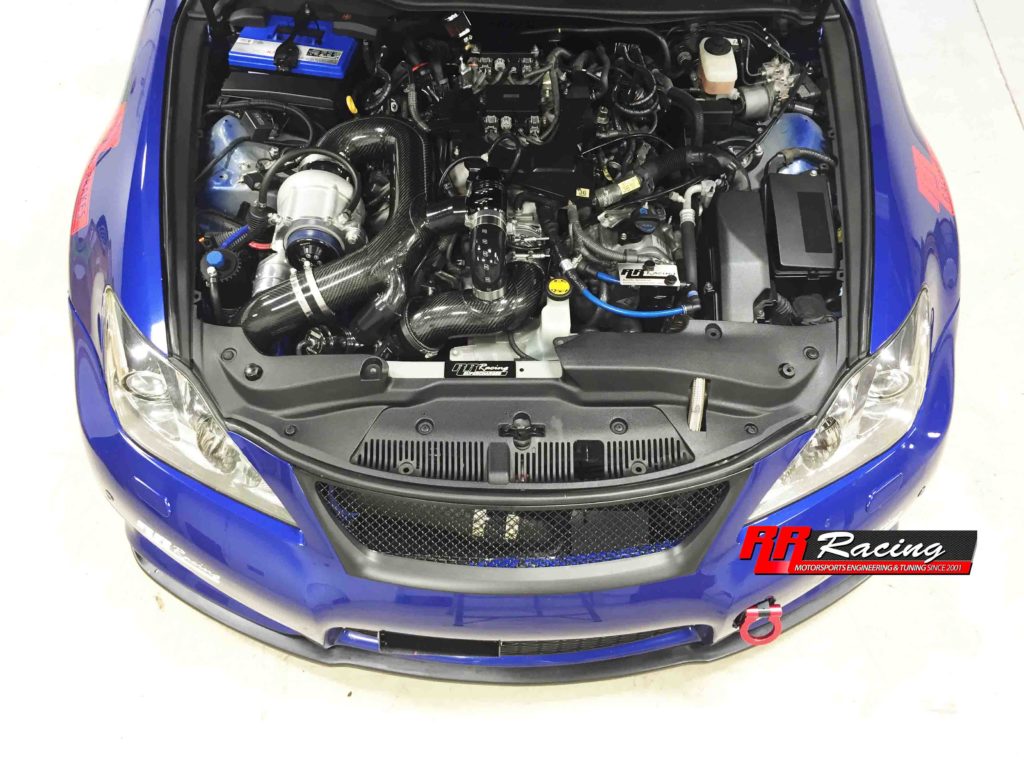 RR Racing RR628 supercharger makes a very respectable 528 whp and 480 wtq. RR628 will sell for $9950 with $9500 limited introductory price.

Rafi Raban, RR Racing Chief Engineer and President, stated that this is the most advanced product RR Racing has developed to-date for the Lexus IS-F platform. RR Racing has spent six months of testing driving over 7000 miles at various road and weather conditions — including in the California desert this summer! We also spent five intensive track days testing the supercharger.
You can read more technical specs on this product's page: RR Racing RR625 Supercharger.
This product will be first available on pre-order basis with shipment expected in the third week of November. RR Racing will ramp up production in December and throughout next year. Customers interested to be among the first in the world to experience a supercharged IS-F, are welcome to pre-order the kit by making a deposit as explained on the above product page.
Next RR Racing is planning to adopt this supercharger kit to Lexus RC F. We will then ramp up the development of a supercharger kit for the IS 350 platform.
This product caps an exciting year and half of many successful new product introductions for the Lexus platform that included quality products such as the Ultimate Steering Response System (USRS), The Air/Oil Separator (AOS), RR Racing Penske Suspension for Lexus IS F and RC F, the Oil Cooler, and many other products available on our on-line store.