We have had no news updates for a while, but this was because we have been very busy with our latest monumental product release – RR430 Supercharger Kit for Lexus 3XX – this kit will fit all IS350/300, GS350, and RC350/300 models!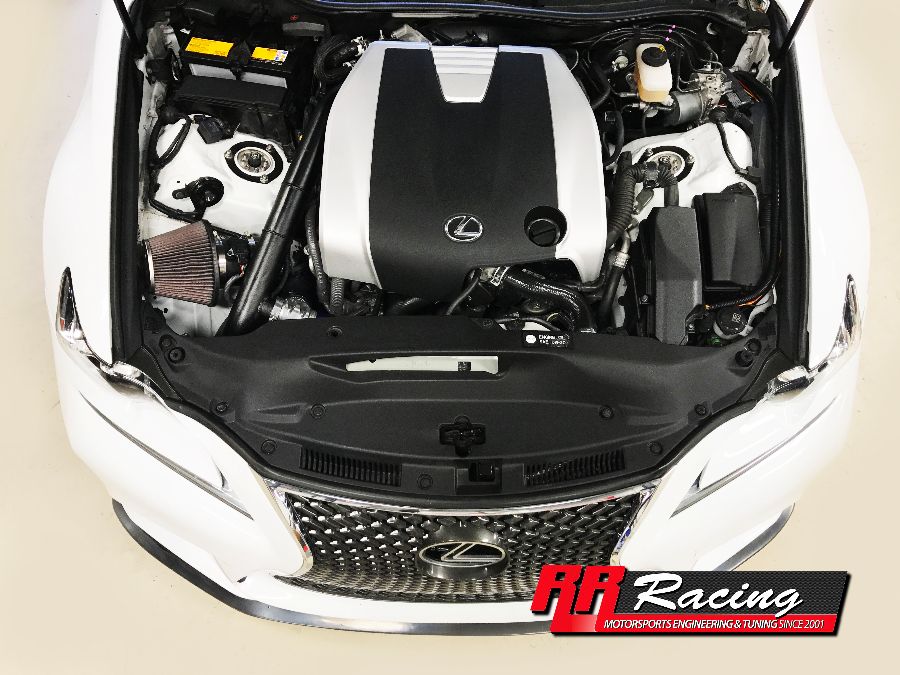 More importantly, now Subaru owners can grow up and buy a Lexus!  Lexus cars are no longer simply well-appointed Japanese luxury cars, but for the first time ever, offer a serious alternative to hugely popular "tuner" cars such as Subaru WRX & STi, as well as Audi, VW, and BMW's.
We released the new kit on October 31 2017 for IS350 RWD 2014 + (3rd gen).  We have been working hard to release this kit for other model variations including IS, GS and RC RWD and AWD models.  We will also release for all 2nd gen (2006-2013) models.  We hope to gradually start releasing updates starting in November.  Right now we have a GS350 AWD in our shop for installation.  Please let us know if you have one of these models and would be interested to loan your car to us for a week in exchange for a free installation.  Please press on the link below for more interesting information regarding this historic product.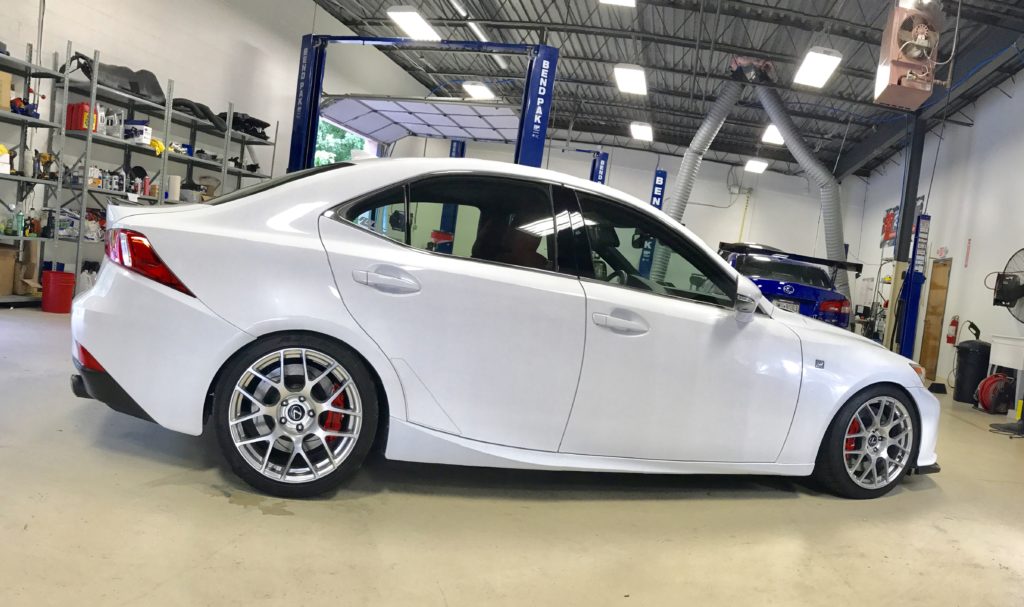 Lets look at why the Lexus IS/GS/RC has now emerged as such a great alternative to more conventional tuner cars:
Amazing value for the money in the 2nd hand market:  When buying these cars new, sticker price is in the high 40's to low 50's… OUCH!  That's why almost everyone leases these cars, which means that when they get off lease, resale value is relatively low.  We purchased our low mileage fully loaded 2014 Lexus IS350 F-Sport for about $28,000 in early 2017.  That is a great value compared to similar mileage econo-box based WRX's!  And the great thing about buying these cars used is that they are (1) extremely reliable and (2) un-abused.
Dependability – We don't mean to single out Subaru's, but the notion that the common tuner cars are reliable is absurd.  We often joke that the entire tuner market for many of these cars is based on 2 principles:  (1) sell you parts that will certainly cause your engine to fail, and (2) then sell you a rebuilt engine!   Subaru piston and gearbox failures are virtually guaranteed, and anyone willing to touch a 50,000mile+ VW or Audi is going to be in for some serious repair costs.  I am not even going to get into the new Ford Focus RS – where owners are reporting everything from engine failures to gearboxes and differentials….   We have conducted nearly 10,000 miles of road, dyno, and track testing on our v6 supercharger kit without a hitch.  At 366whp, at only 6.5psi boost pressure the 2GR-FSE is barely breaking a sweat compared to 4 cylinder engines that run 20-30 psi to achieve similar power levels!
Great Engine – We love the 2GR-FSE.  Aside from the dual direct/port injection system, these engines come with strong hypereutectic pistons as well as piston oil squirters essential for reliable forced induction upgrades.
Great Chassis – Thankfully Lexus is sticking to their double wishbone front suspension versus cheaper struts.  We are not  going to get into the technical details here, but lets just say there are ZERO purpose built race cars running Macpherson struts, and most production based race cars convert struts to double-wishbones for racing applications.  So with a little suspension tuning, it is possible to significantly increase the cornering capability of Lexus sedans.  Also, IS/GS/RC models are available in AWD or RWD configurations, depending on preference.
We have a complete tuning solution for your IS/GS/RC – RR-Racing has it all, we offer everything from ECU tuning, exhaust, header, suspension, brakes, differential, and of course forced induction upgrades.
It's a Lexus – When you were in your early to mid 20's, Subaru was cool – but lets face the facts, now that you are working your way up the corporate ladder, you will impress no one with your souped-up econo-box!
So can a dignified Lexus daily driver truly satisfy your NEED FOR SPEED?   Check out our video below from our recent track day at the legendary Watkins Glen International Raceway.  We drove 500 miles round trip to the track, drove the car to the limit at speeds over 140mph, on street tires, without tools, without spare parts, and with a full interior that comfortably fits 4 adults and their luggage, all while holding our own in Advance HPDE group against mostly dedicated track cars, on race tires!
For a detailed technical information about this product, please refer to our product page: RR430 Supercharger Kit.