RR Racing is very happy to release four new exhaust systems for Lexus RC F and RC350 (RWD and AWD versions).  We have been working on these new systems for a while with our partner PPE, and we are very happy with the final results.
For Lexus RCF, we are proud to introduce the best sounding and most versatile RCF exhaust on the market. We know there are other "valvetronic" exhaust on the market, but having heard those systems, and considering their astronomical $5000+ price tag, we decided to design and build our own system that sounds better, and is more affordable!
This system is sold in an axle-back mode as a bolt on to Borla systems RCFEXHA002 or as a full cat-back system RCFEXH0002
In "Bazooka" mode, our RCF Valvetronic Exhaust is race-car loud, bringing out the full sonorous glory of the RCF v8. The sound is absolutely addictive, much like the popular Borla exhaust, only louder. But as amazing as that sound is, we fully realize that there are times where a more civilized exhaust note is required, so we implemented 2 electronic valves that route the exhaust gases through secondary mufflers. With a push of a button on the remote control key fob, your RCF will go from race car loud to quiet and drone-free in just a few seconds.
For RC350 we released two PPE exhaust systems.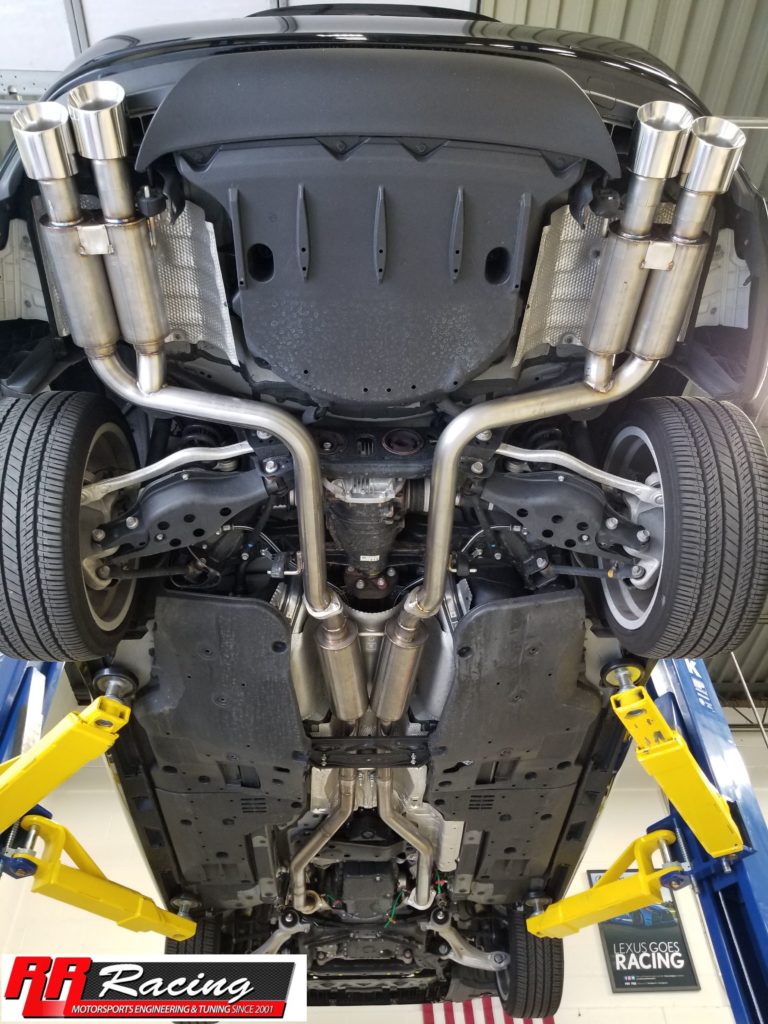 We believe that this is the best sounding exhaust system for the RC 350 on the market! It has a deep V8 sound (not characteristic for the V6 engines).  We have both the AWD PPE143504 and the RWD versions PPE143503.
For sound clips and photos, please select the specific product pages.