RR Racing's tuning team is continuing to develop new and exciting tunes for Lexus.  This time it is the IS250's turn!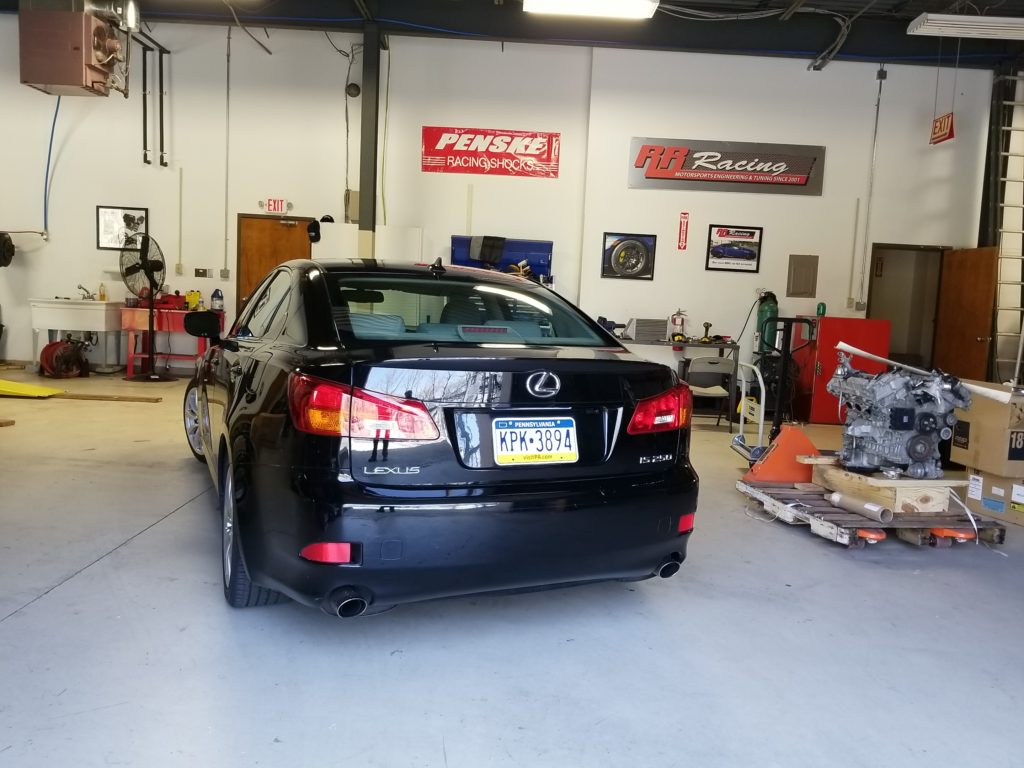 As some of you may have seen on the social media, several months ago, we purchased an IS250 RWD manual car to do some development.  We loved the manual transmission, but we were skeptical of how much power we can extract.  We were very surprised with the results!
Yes!  Our tuning team was able to increase the IS250 power by 22 whp!
You can buy this tune from our on-line store here: IS250 OBD Tune
We tested the IS250 with a high flow exhaust, and, unfortunately, it did not produce more power.  We are waiting to receive special IS250 headers from PPE.  We will see if we can get more power our of the IS250 with these headers.  Stay tuned!