RR Racing is organizing a track and Lexus meet event at the famous Circuit of the America's in Texas. On March 15th, RR Racing is headed to Texas for our first ever COTA track experience! We've teamed up with Edge Addicts for a unique track experience.
We will have a several options to fit your interests — EVERYONE is welcome. This includes racing your car on the track with or without an instructor.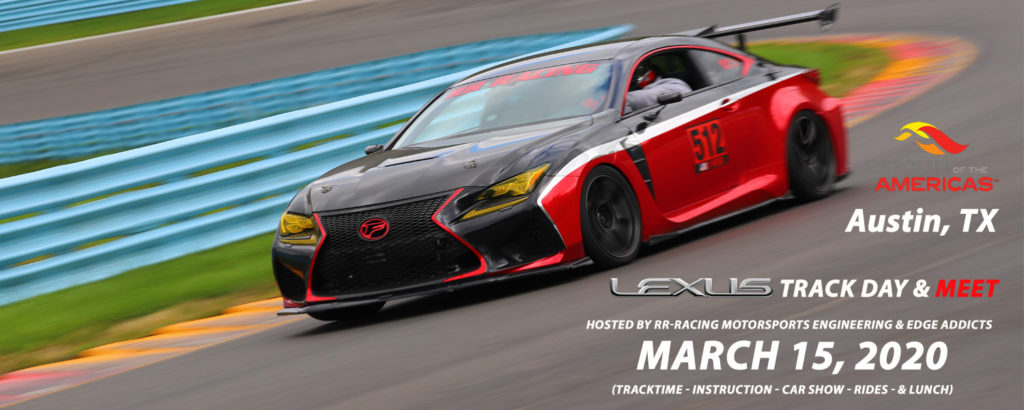 Whether you want to track your car or not, we invite everyone to come out for this Lexus Car Meet! There will be a low registration fee to just participate at the meet that will include lunch. RR Racing will have drawings of some of our products and apparel. You will also have an opportunity to draw a hot lap, as a passenger, in one of our Supercharged Lexus's (either the Red Devil (RCF) or the Blue Devil (ISF)).
There are several fun registration options including just to come for just meet and lunch (the fee is symbolic as most of it sponsored by RR Racing). You can also register to take a ride in one of RR Racing supercars as a passenger (limited availability), or to attend the very interesting COTA Tower tour.
Register here for the track participation!