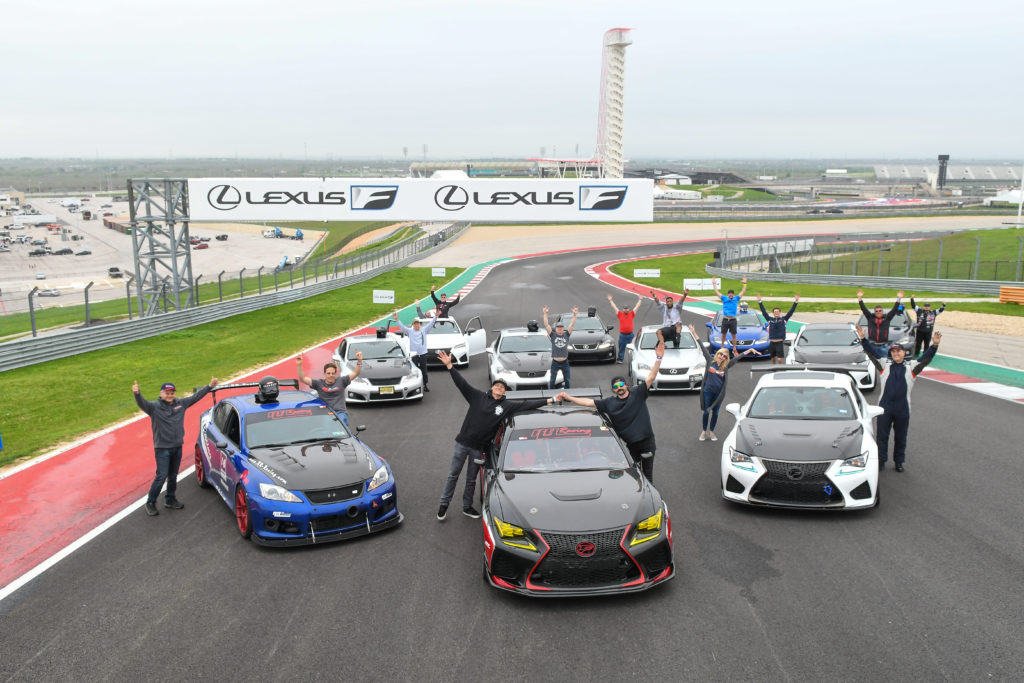 This was an amazing event at the legendary Circuit of the Americas (COTA) racetrack for RR Racing and the Lexus performance community. 25 Lexus cars participated with over 30 attendees. Karen, from Edge Addicts, commented that this one of the most impressive attended events (especially, given the circumstances of the Corona epidemic). She has never seen so many Lexus cars on the track (and this is a track sponsored by Lexus USA!). Many thanks to Karen and her team for helping with organizing the event and their support during the two-day weekend.
The official event date was on March 15th, but a group of hard-core enthusiasts came for to track their high-performance RR Racing Lexus vehicles for both days.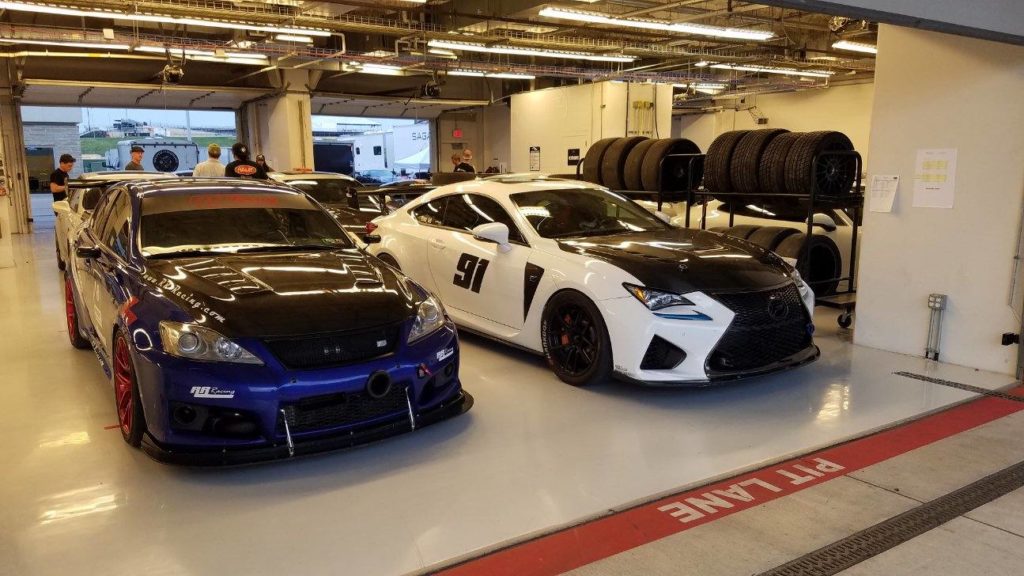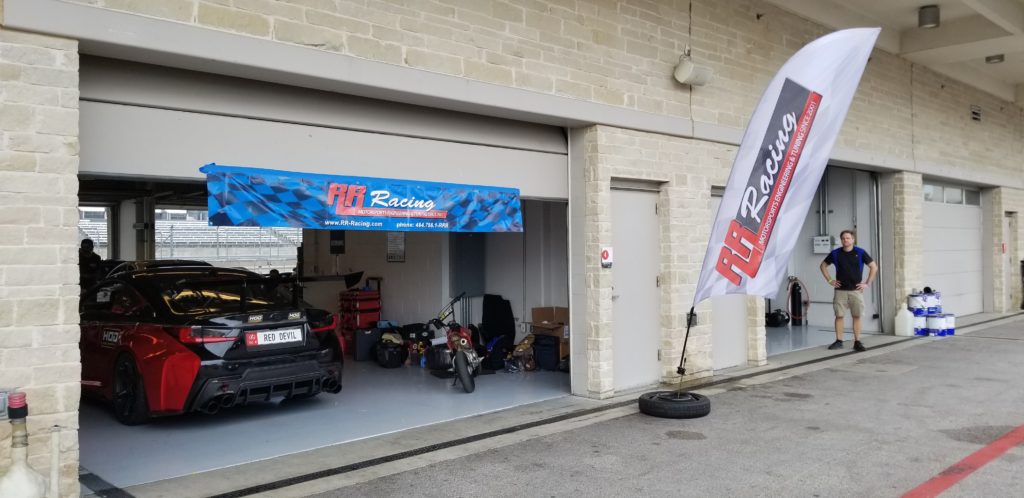 Peter shipped his now world-famous supercharged "Red Devil" RCF from New Jersey (the first supercharged RCF in the world now making 700whp with RR Racing's Stage 4 upgrade). His friend Arty joined with his track ready ISF (RR Racing Penske suspension, tune and RR Racing PPE Tuned Headers). Unfortunately, Pete had to cancel his travel plans to Austin Texas at the last moment due to Corona concerns, but thanks to Mark, who towed the Red Devil and Art's ISF all the way to Texas, and drove the car on the track (Mark is a very skilled drafting race car driver), the Red Devil enjoyed flexing its power and handling on this challenging track.
The Red Devil seen here just behind another F track enthusiasts, Mike Ruber, who came to COTA all the way from Virginia! Mike's ISF has full RR Racing bolt-ons including Tuned Intake, Penskes and RR Racing Girodisc racing two-piece rotors. Mike recently added a rear APR wing for better handling — this new add-on came very handy on the challenging COTA track. Mike is torn between his desire to keep his ISF normally aspirated (with about 420 hp at the wheels with full RR Racing bolt-ons) and adding the RR720 Supercharger Kit.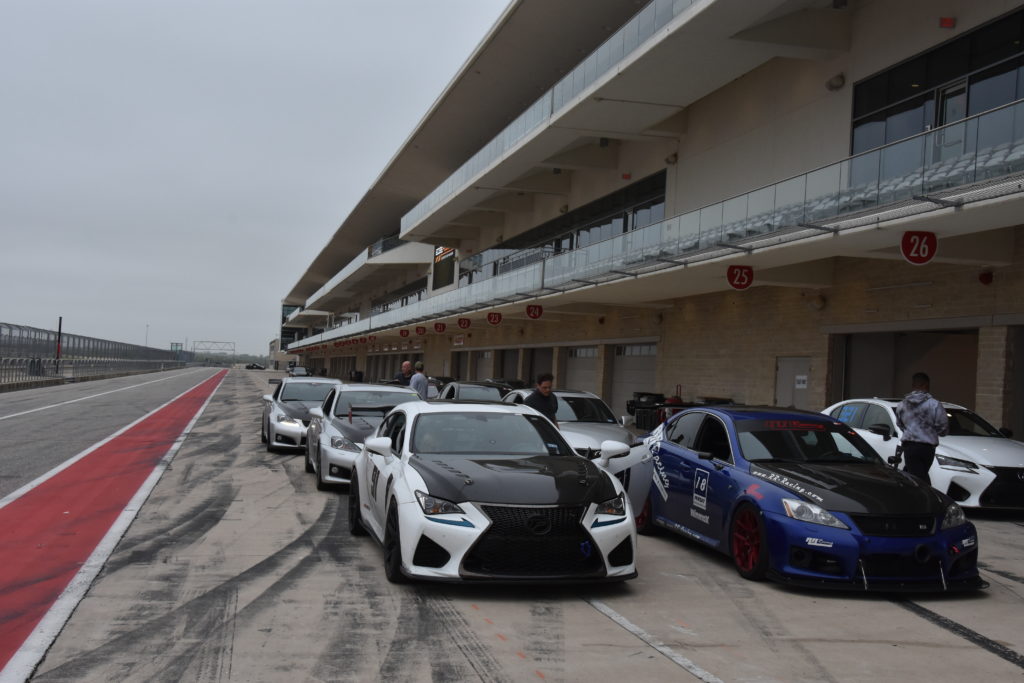 Steve and Robert Schwabel made this their family's get-away weekend coming from Ingleside Texas bringing both their GSF and RCF. Steve installed the RR Racing RR670 kit by himself on his RCF and was looking forward to his son testing it on the track. Many of the Schwabel's family enjoyed getting rides in Jeff's track dedicated white RCF.
We were grateful to Jeff Staud, COTA track veteran, who helped coordinating with Edge Edicts and gave everyone helpful track pointers the first day. On Sunday Jeff was gracious to give many customers rides in his 155+ mph (his COTA track speed record for this event) RCF. Many of the attendees enjoyed the ride in this truly track ready RCF matching power, speed and overall performance with many of the worlds supercars at COTA (including Ferraris, Lambos, Porsche GT3s, and GTRs).
Jeff's best time was 2:27 for the weekend! He recently added the RR Racing RR670 base kit making 670 hp at the crank to his RR Racing Penske and racing brakes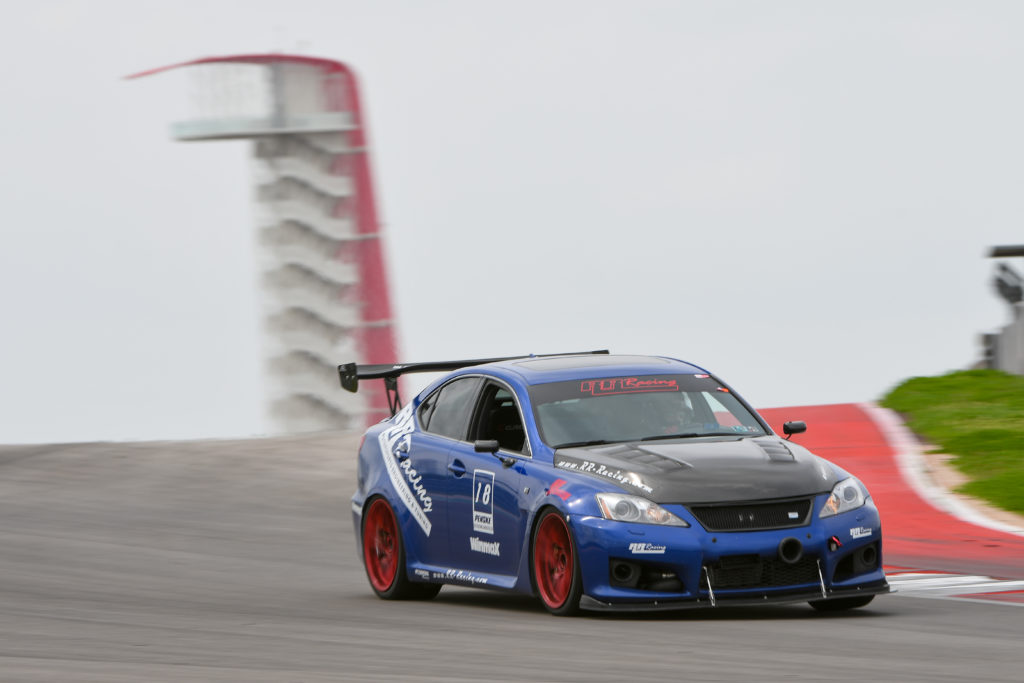 Many customers were lucky to get a ride in the RR Racing's shop ISF (also called the Blue Devil). This was a unique experience hitting tip speed of over 130 mph and going through the challenging hair pin COTA turns. One customer recorded the ride on his phone.
Rafi quickly got used to the challenging track. He stated that our ISF used every bit of its upgraded coolers to keep the engine and the transmission cool — it has both our Ultimate Radiator Package (that includes the upgraded Koyo radiator and the upgraded transmission oil cooler) and our engine oil cooler installed. The brakes were working hard as well as the car slowed from over 155mph to almost a stop making the sharp turns. The rear kit moving more brake bias to the rear was very useful. Winmax W6 pads worked well on this track.
Rafi was able to hit a record 158mph on a straightaway. The Blue Devil was passing many supercars setup exclusively for the track. As an example, this GT3 RS tried catching up with not much success.
This was a great opportunity for some local customers to come in and have Rafi check their installs. For example, Adam Remington just installed the RR720 (renamed from RR650) on his ISF late last year. He came from Frisco Texas to test the car on the track and have Rafi check the install.
We enjoyed meeting many customers and potential customers at the meet event. Customers like Armando who came all the way from Louisiana with his son. Melanie came from the Houston area with her RC350 — she was looking for more power and decided on the Performance Package that includes the Ark Grip exhaust, PPE headers, RR Racing tune and intake. Nick Schroeder, who has been an RR Racing customer since 2017 and local to the Austin area, joined us for a parting dinner on Sunday at his favorite local burger place. Nick got inspired to finally pull the trigger on some RR Racing PPE Tuned headers for his ISF.
Rafi and Simon enjoyed hosting this event at COTA. They are considering repeating this next year, or, perhaps, making an annual track event at a different track every year.